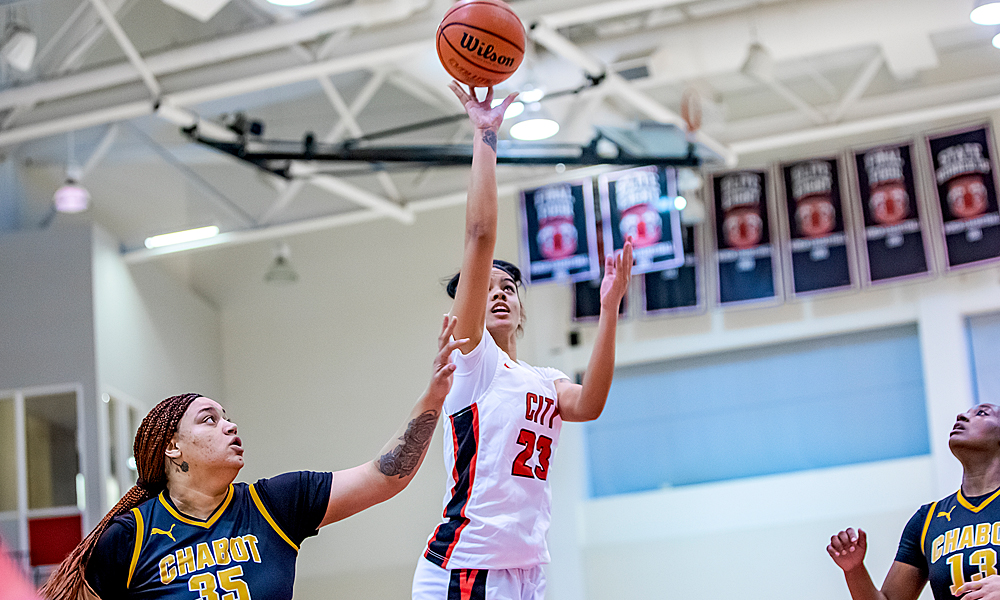 SAN FRANCISCO --- Talo Li-Uperesa secured a double-double with 11 points and 10 rebounds to help lead No. 10 state-ranked City College of San Francisco to a narrow 56-53 Coast Conference North Division win over visiting Chabot College on Wednesday.

With two games remaining, the Rams sit on top of the Coast North Division standings at 6-1. Second-place Skyline is right on their heels at 6-2 with one game to play. One win over its final two would give CCSF at least a share of the conference title.

On Wednesday, the Rams and Gladiators battled to a 34-30 score at halftime. CCSF extended its lead to 48-41 heading into the fourth and was able to stay out in front for the win.

Becca Tasi nearly had a double-double of her own, but came up just short with 10 points and 9 rebounds. Kaela Stonebarger and Amira Lama both scored 8 points each while Rianna Lee chipped in with 7 points, 5 rebounds, and 4 steals.

The Rams, now 17-5 overall, return to action on Friday (Feb. 18) when they host Ohlone College in a 5 p.m. game. CCSF wraps up the regular season next Friday (Feb. 25) at home against College of San Mateo.