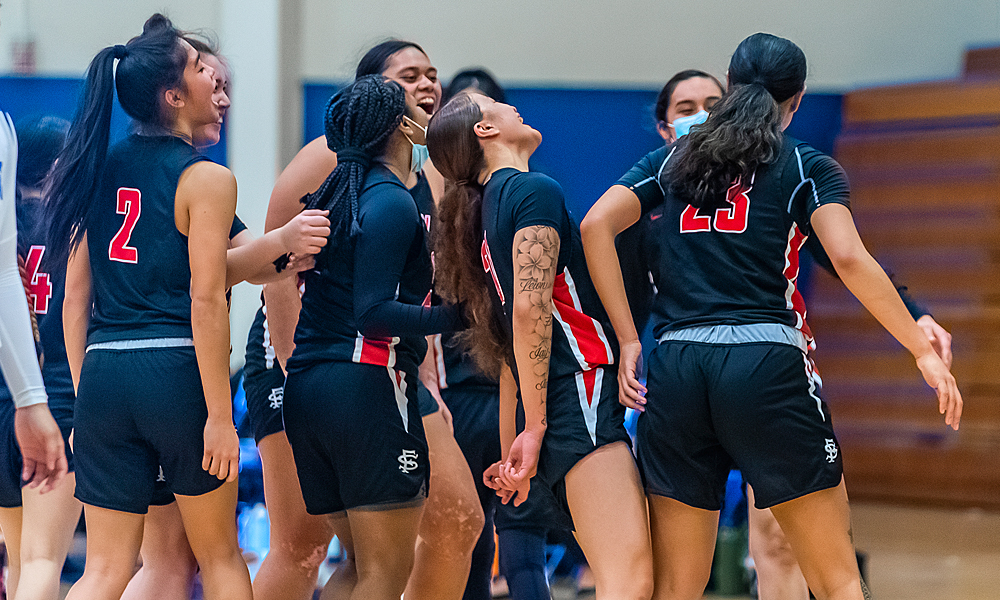 SAN MATEO --- Talo Li-Uperesa totaled 14 points, 7 rebounds, and 6 steals to help lead No. 13 state-ranked City College of San Francisco to its fourth straight victory, as the Rams went on the road to defeat College of San Mateo by a final score of 60-42 on Saturday.

CCSF improved to 15-5 overall and is currently tied with Skyline College at 4-1 on top of the Coast Conference North Division standings. The Rams take on Foothill College on Tuesday (Feb. 8) at 5:30 p.m. before traveling to Skyline for a conference showdown on Friday (Dec. 11) at 7 p.m.

On Friday, the Rams jumped out to a 17-12 advantage after the first quarter and outscored the Bulldogs 17-4 in the second to take a commanding 34-17 lead at halftime.

Li-Uperesa added 4 assists and a pair of blocks to her big night. Kaela Stonebarger scored a game-high 16 points and Rianna Lee added 6 points.

Mikayla Amoroso totaled 5 points, 5 rebounds, 5 steals, and 4 assists while Becca Tasi contributed 5 points, 6 rebounds, and 4 blocks.