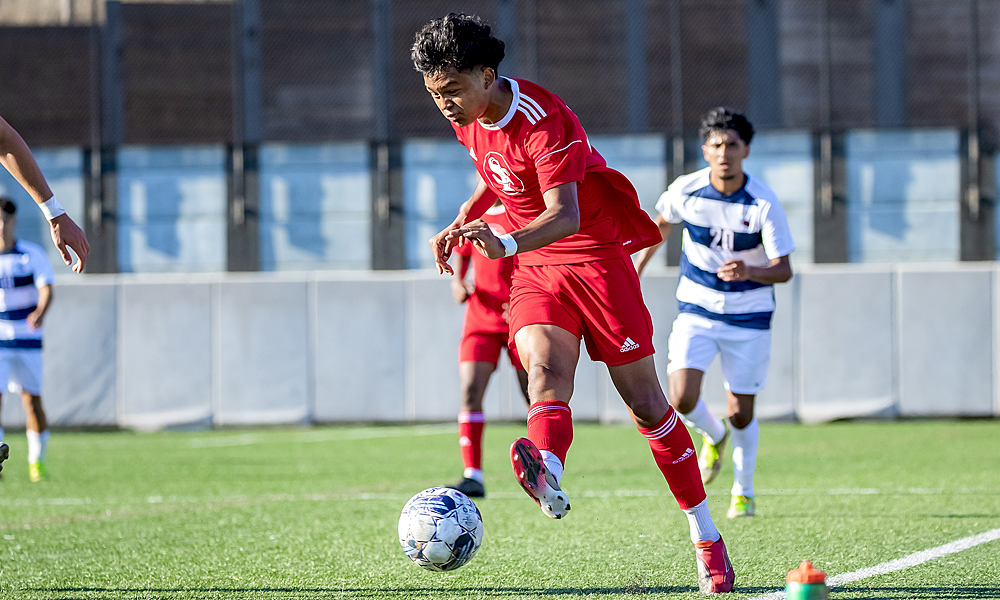 The City College of San Francisco men's soccer team improved to 4-1 overall after a pair of wins at home this week. The Rams opened up with a 2-1 victory over Feather River College on Wednesday and closed It out with a narrow 1-0 win over Lake Tahoe Community College on Friday.

On Wednesday, the Rams and Golden Eagles played to a scoreless first half. But the Rams got consecutive goals from Adrian Vasquez (assists Tito Andrade Aris) in the 50th minute and what proved to be the game-winner from Sergio Laguna (assist Douglas Landaverde) in the 53rd.

Feather River made things interesting thanks to a goal by Devonte Richards in the 60th minute. But the Rams defense and goalkeeper Fernando Escobedo were able to hold on for the win.

Escobedo totaled three saves for CCSF.

The Rams followed that up with another nail-bitter, a 1-0 victory over the Coyotes.

Once again, Laguna provided the game-winning goal. His strike off the assist from Georgi Stoyanov in the 14th minute would hold up for the rest of the contest.

Escobedo had five saves in posting the Rams' second shutout of the season.

CCSF returns to action next Friday (Sep. 23) when the Rams travel to American River College for a 4 p.m. non-conference game.