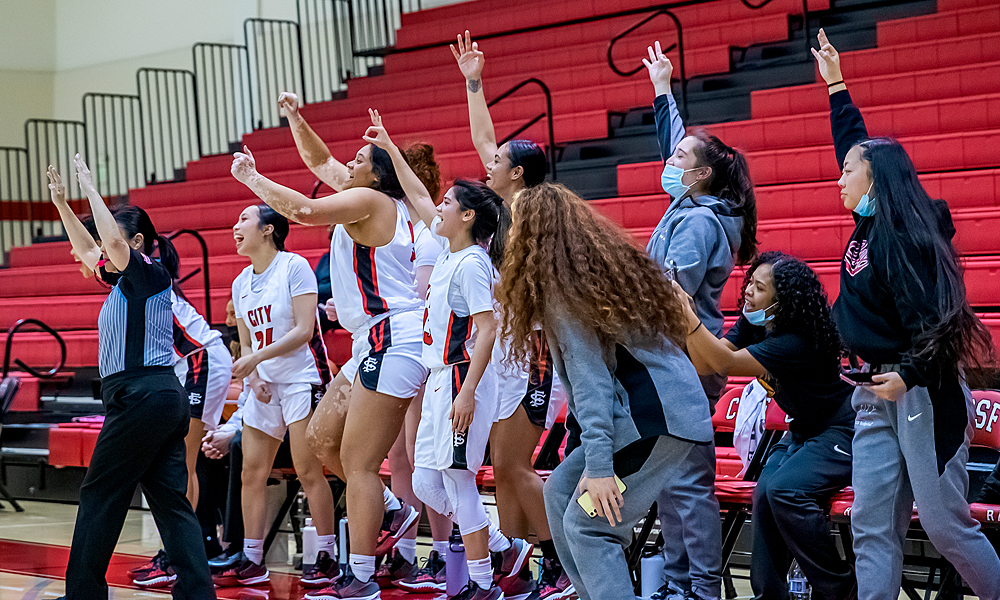 SAN FRANCISCO --- Becca Tasi had a monster game with 14 points and 14 rebounds while Talo Li-Uperesa scored a team-high 19 points to help lead No. 10 state-ranked City College of San Francisco to a 103-53 rout over visiting Ohlone College on Friday.

The victory wrapped up at least a share of the 2021-22 Coast Conference North Division championship. The Rams, now 8-1, can earn the title outright with a win in their regular-season finale next Friday (Feb. 25) or a loss by second-place Skyline College (7-2).

Needing the win to stay ahead in the conference standings, the Rams left little doubt to the outcome of Friday's contest. They were up 29-013 after the first quarter and led 50-27 at halftime.

Tasi added 4 blocks to her big night while Li-Uperesa had 8 rebounds and 5 assists.

Teuila Tuiasosopo contributed 17 points off the bench, Kaela Stonebarger had 14 points, and Lemoni Tillman chipped in with 11 points, 6 rebounds, and 5 assists. Rianna Lee totaled 8 points, 6 assists, and 3 steals.

CCSF, now 19-5 overall, will look to secure its 20th win when it closes out the regular season at home against College of San Mateo. Opening tip is Friday at 5 p.m.